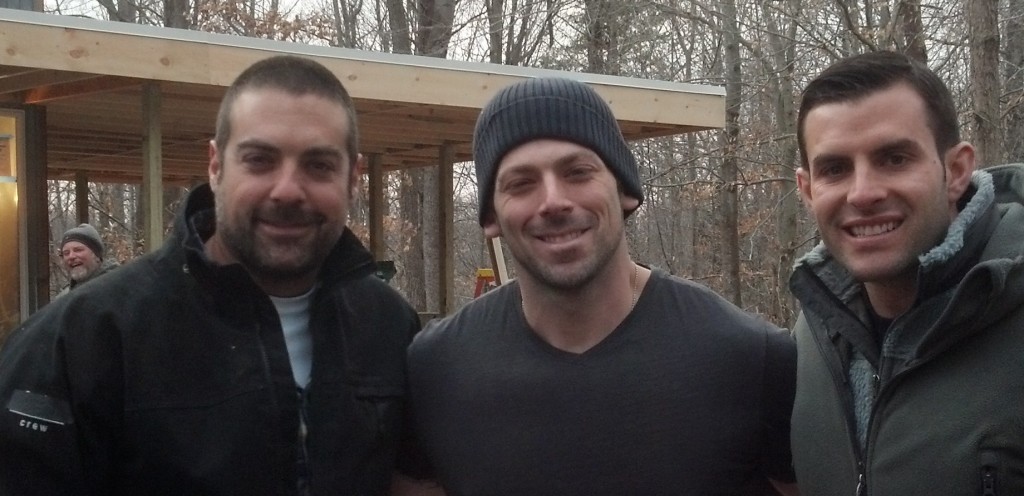 Background Info
HGTV designers contacted us back in February of 2014 to discuss a cabinetry project for one of their shows, Cousins Undercover. As we began discussing the project, I found out that it was about a week before the project needed to be started…talk about an aggressive timeline! They were renovating a home in Chesapeake Beach, Maryland for the deserving family of a Purple Heart recipient.
As I learned more about the project itself and the family, I knew we needed to be a part of this awesome opportunity! I was also excited to learn that the Ellen Show was going to be involved as well.
There was a lot of back and forth with HGTV's designers to discuss the current cabinetry and exactly what we envisioned in terms of updates. The kitchen cabinets were good quality and made of solid cherry, so we all agreed that we didn't want to rip them out and throw them away. But years of neglect left the cabinets greasy, damaged and the finish color was now dated. So we decided that refinishing the cabinets would be the quickest turn around and would still allow us to make them look brand new again. We also discussed removing the bulky kitchen island, modifying the cabinetry for a new fridge, installing new hardware and refinishing everything with a Farrow and Ball Hague Blue.
Getting Started
We picked up the kitchen cabinet doors and drawer fronts on a Friday to be refinished at the shop and then returned to do the rest of the cabinetry onsite that Monday. It normally takes around 2 weeks for this type of service, but we did it in 3-1/2 days. How? By working 15 hour days and all weekend long. The process included hand stripping and sanding all the cabinet drawers and doors, filling the old hardware holes and drilling for new ones. We also sprayed a special lacquer finish to match the Farrow and Ball Hague Blue.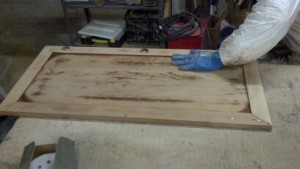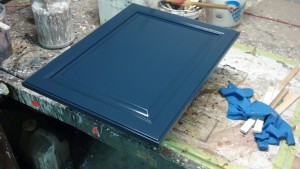 After that, we repeated that process in the house to rest of the cabinetry and reassembled the entire kitchen. There were some broken drawers and moldings in the kitchen, we took care of that too!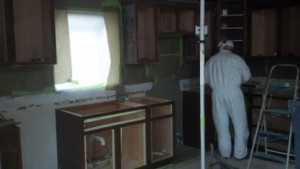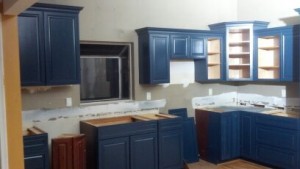 My Experience
Onsite it was a unique experience. There were people and cameras everywhere! Everyone was really friendly and in great spirits to be working on such a good cause. Good vibes all around. It did take a lot of patience though since there were so many people working in such a small space and the shooting of the show slowed things down as well.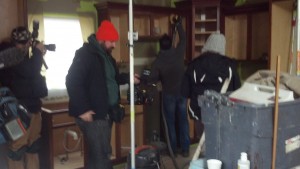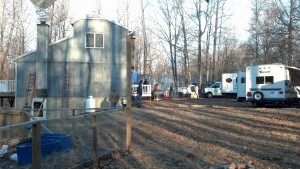 I worked with John Colaneri from Cousins Undercover quite a bit and he came in to ask questions and also help with each step of the cabinet refinishing process. This is when they filmed a few segments of him doing some work in the kitchen with us. He was friendly and down to earth and we spent quite a bit of time chatting.
The Results
We received compliments from everyone on the set in regards to how nice the finished cabinetry looked.
BEFORE

AFTER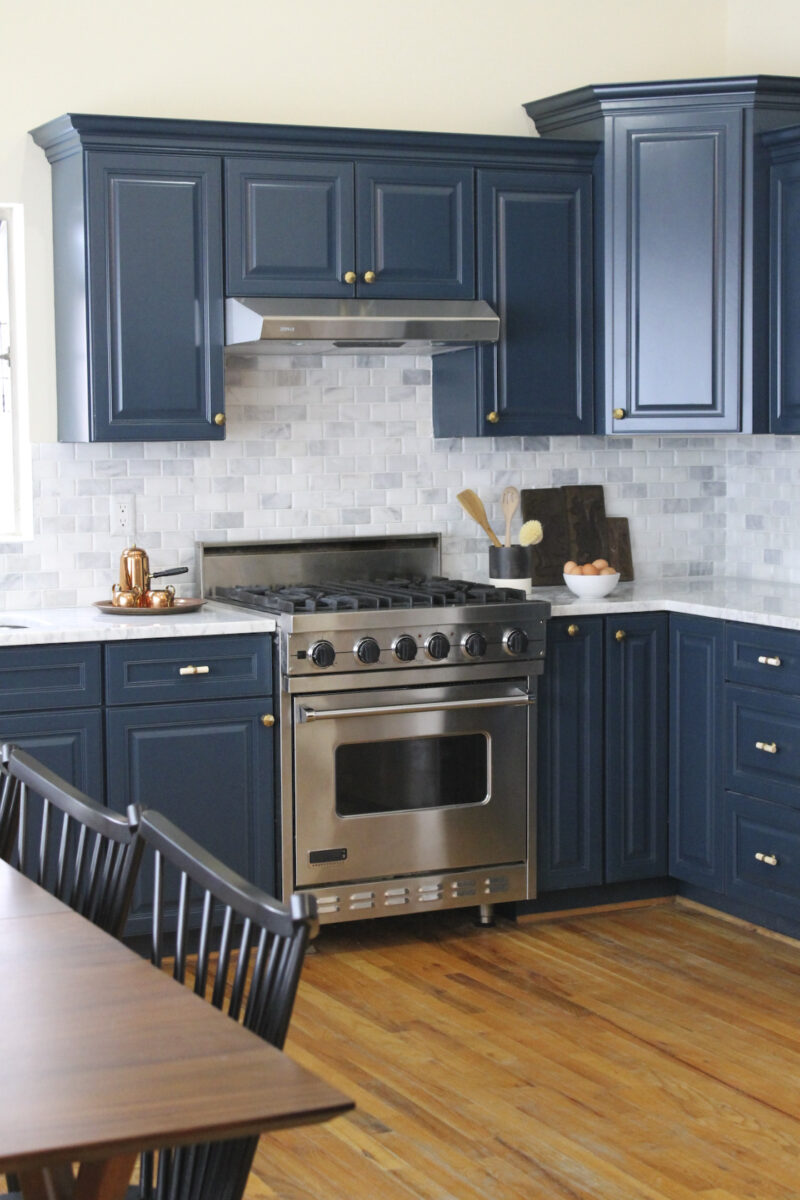 Everyone loved the color! John and Anthony caught up with me later that evening and we spent some time discussing the cabinet refinishing process and exactly what The Cabinet Restoration Company specializes in. They said they absolutely love the cabinets and need to get me up to New Jersey to do more kitchens with them. Hey John and Anthony, you give me a call and I'll be there!
They mentioned how difficult it is to find companies that specialize in exactly what we do. It was a unique experience and a great project to be a part of. The revealing was on the Ellen Show in February of 2014 and the full episode aired on HGTV, "Cousins Undercover" in June 2014.
Interested in transforming your kitchen? Schedule a free consultation!
Testimony from the HGTV Designer
"I had the pleasure of working with The Cabinet Restoration Company on a recent project that will be featured on a Home Renovation television show. Working as a designer inside and outside the TV industry, it's important for me to find companies that are willing and able to work with on a tight timeline, be committed to the project and provide beautiful work despite some unusual circumstances. The Cabinet Restoration Company far exceeded my expectations- not only did they provide our client with GORGEOUS refinished cabinets they were also punctual, easy-going, detail oriented, and an absolute treat to work with. I highly recommend using this company for any of the services they offer- I promise it will be a decision you will be glad you made."